Ward 6 Development Model
Let's make it easier to talk about the issues! It's not that complicated.
Public consulation needs to evolve. We must be able to find creative ways to distill complex issues into tangible ideas. We desperately need public input especially when it comes to discussing development in a meaningful way. When elected Ken will utilize his skills as an urban designer to communicate the issues to the public in ways never done before by elected officials.
Ken has been working closely since May with DS Studios to create an assessible model of all the current development applications on file at the City of Guelph in Ward 6.
Special acknowledgements to:
Dina Sarhane, OAA, DS Studios Founding Partner
Noah Perkins, Carleton University Architecture Student, DS Studios Co-op
How to download the files

Make sure you have Google Earth Pro. Click here to download

Download the kmz. files

Open ALL the links directly onto Google Earth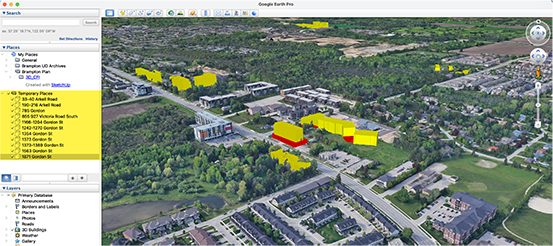 Download the kmz. files here